Danish born sculptor Lisbeth McCoy grew up surrounded by nature on the beautiful island of Funen – today she lives and works in New York City. The juxtaposition between a busy city life and a quiet studio practice has given her the inner peace she always has been looking for.

Our great source of inspiration Lisbeth McCoy works with her drawings and sculpture from her studio in Tribeca in NYC. She has spent many years trying to find the peace she remembers from her childhood: "I grew up in a small community with plenty of time with my parents. Especially with my mother who was a very creative person," Lisbeth says, who lost her mother to cancer when she was 14 years old. Those 14 years had a deep impact on Lisbeth.
"My mother passed on so much to me in her short time here through the way she lived and was as a person. My mother was about presence and love, as well as paying attention to the small things in life. When my mother died it was naturally a shock and it forced me to step into the adult world. Obviously, it was too early to become an adult and I struggled to find my way. Today it is clear to me that my journey towards finding myself took off from there," says Lisbeth, who moved to Paris right after high school to study and to work as a model.

Her studies became acting studies and she moved to NYC and later to Los Angeles to pursue her acting dreams. There was still a restlessness and a need to travel. Through encounters and friends, Lisbeth travelled to the Australian bush where she lived in a remote area, more or less as a cowgirl, for a long time.

"It was an experience that formed me in many ways but my career as an actress and NYC was calling me back. I suppose I have always followed my intuition, both in my private and professional life, and my Australian life in the bush came to an end."
To Lisbeth McCoy who holds an MFA from the New York Academy of Art and who has lived in NYC for almost 30 years, the hectic city has become an anchor:

"The ever pulsing, busy melting pot that NYC somehow is, gives me an inner peace that makes it possible for me to focus and work."

Lisbeth´s childhood has a great impact on her work.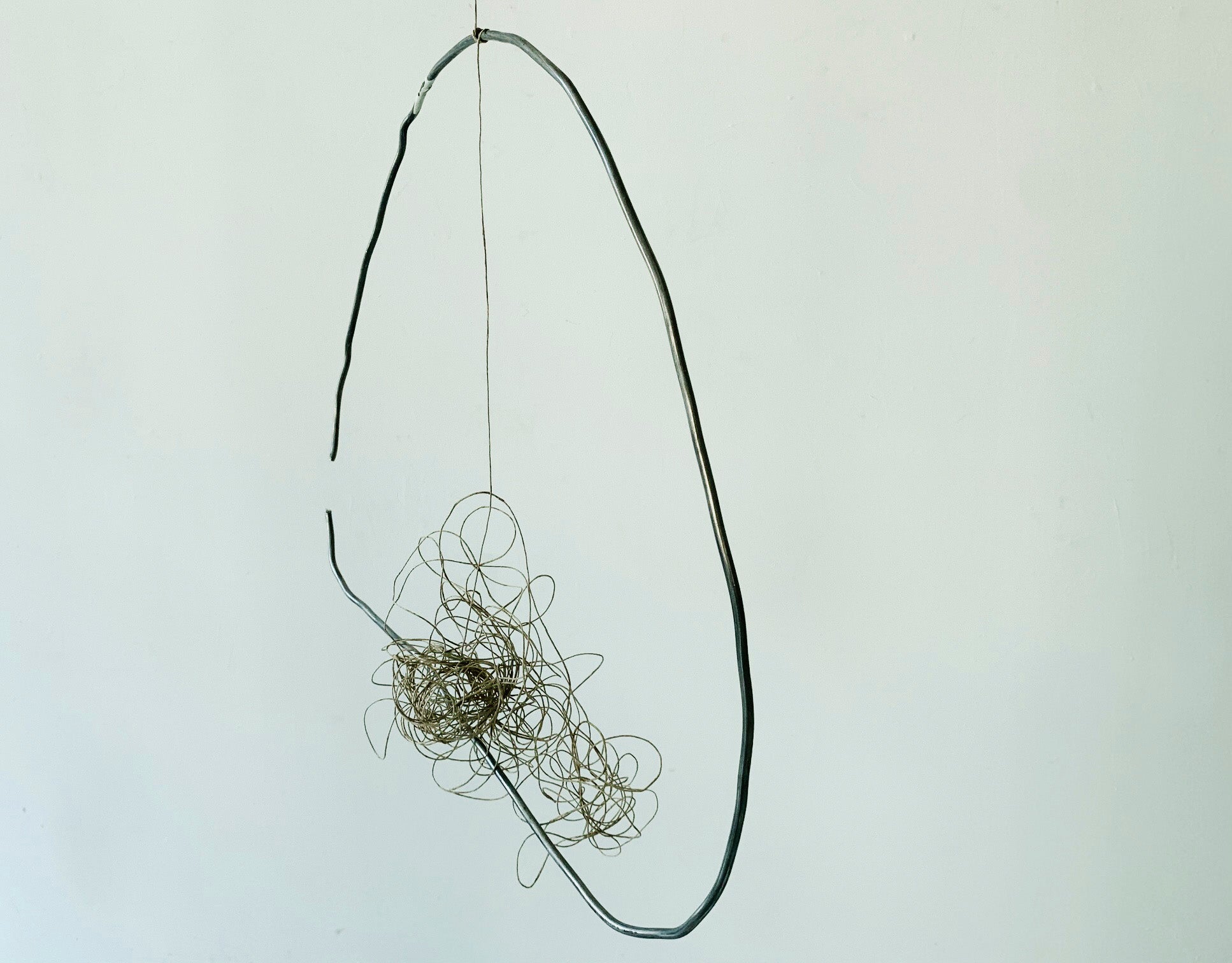 "The older I get, the more I think about my roots and how it affects my work. I believe that you are what you have been through and travelled through. In my childhood I spent hours on the beach collecting stones, seaweed and the like. Today I always have beach stones in my studio that I collected on the beach in Denmark – some I have used in my work."
"Stones fascinate me; the journey that each stone has been on and how the sea has shaped and formed every single one. I like the closed form and the materiality. There is also the juxtaposition between the soft and the hard or strong, at the same time."

Contradictions are interesting to Lisbeth:

"I am fascinated by nature as well as by urban nature. I mostly work with natural materials such as paper, wax, clay, wood and stone or plaster. I usually prefer a neutral palette, but I like to add a color occasionally that stands out."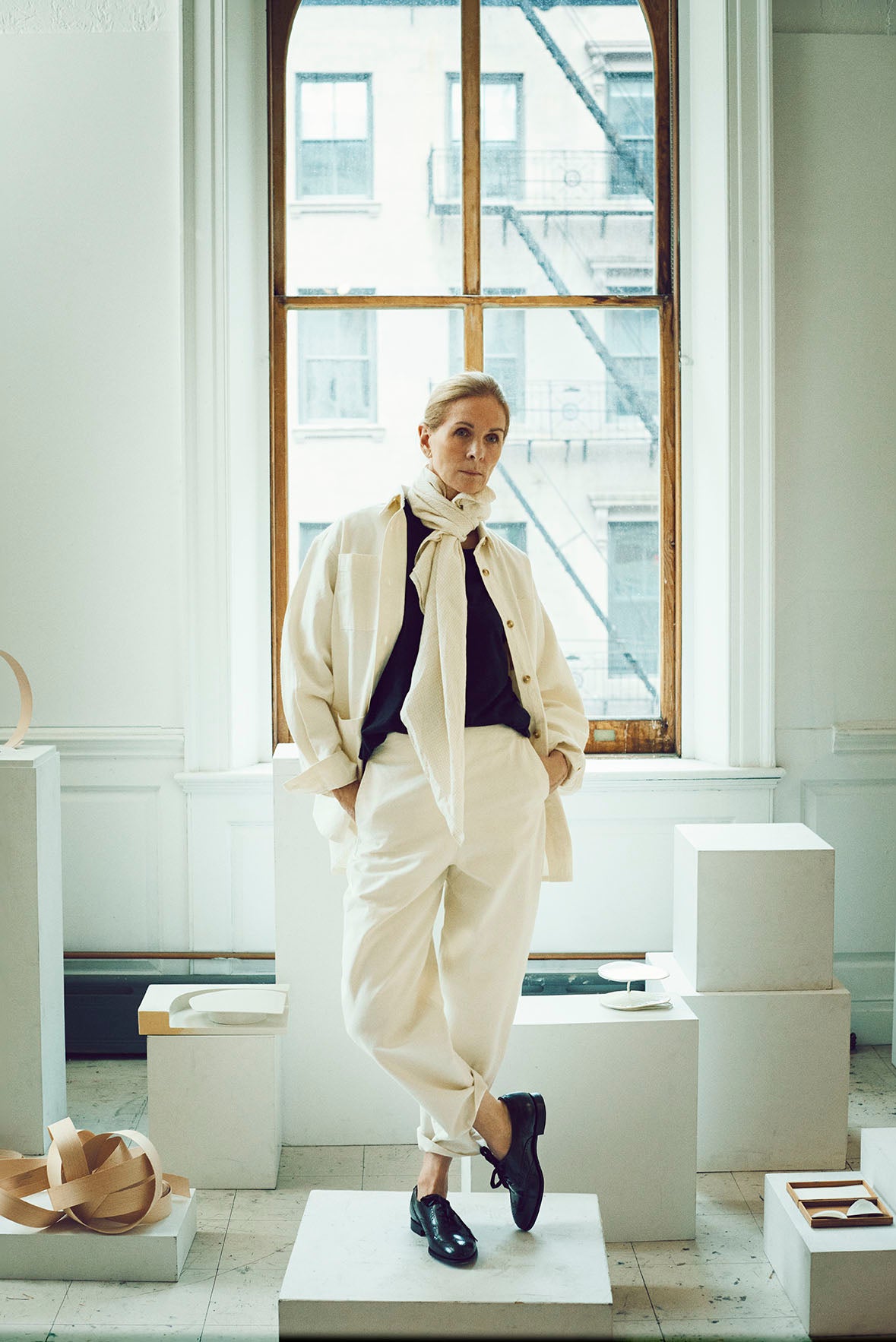 "Finally, I am shaped by the nature I grew up with; Denmark will always be part of who I am and at the same time, I cannot live without the diversity that characterizes NYC and the freedom it brings my spirit. If I am to walk down the street in a pyjamas or nothing at all no one would notice – or care. I need this freedom to be me, to express myself. My work as an artist has given me the opportunity to understand my journey and what I have become. All contradictions included."
Please note that the images are subject to copyrights and are solely for internal use. Accordingly, the images may not in any way be distributed.