The Magical Mystery Tour


Skall Studio AW23 collection takes you on a magical mystery tour – through the highlands of England where the magic of nature unfolds. From the whispering of the flowing brooks to the eagle flying over the hills, observing it all. Heavy wool coats in 100% recycled wool, the iconic Gaby Coat and jacket in new colours, Danish knitwear, chunky merino wool sweaters, vests in baby corduroy and blazers – perfect for layering and for a walk in the landscape, to discover the small wonders of nature. Because nature, humans, and animals are closely connected in a magical way.


In this collection Skall Studio introduces denim. The denim is GOTS certified and made in Turkey with Jeanologia laundry technology mapping the specific impact of water, CO2, chemicals, and worker impact.
As always, the Danish signature knitwear is part of the collection. This season in terms of heavy cable knitwear and a special style inspired by the sweater that the Skall sisters' grandfather used to wear. Made in Denmark in one of the last remaining spinning mills and afterwards knitted together in one of the last remaining knitting factories, the knitwear supports local production and craftsmanship.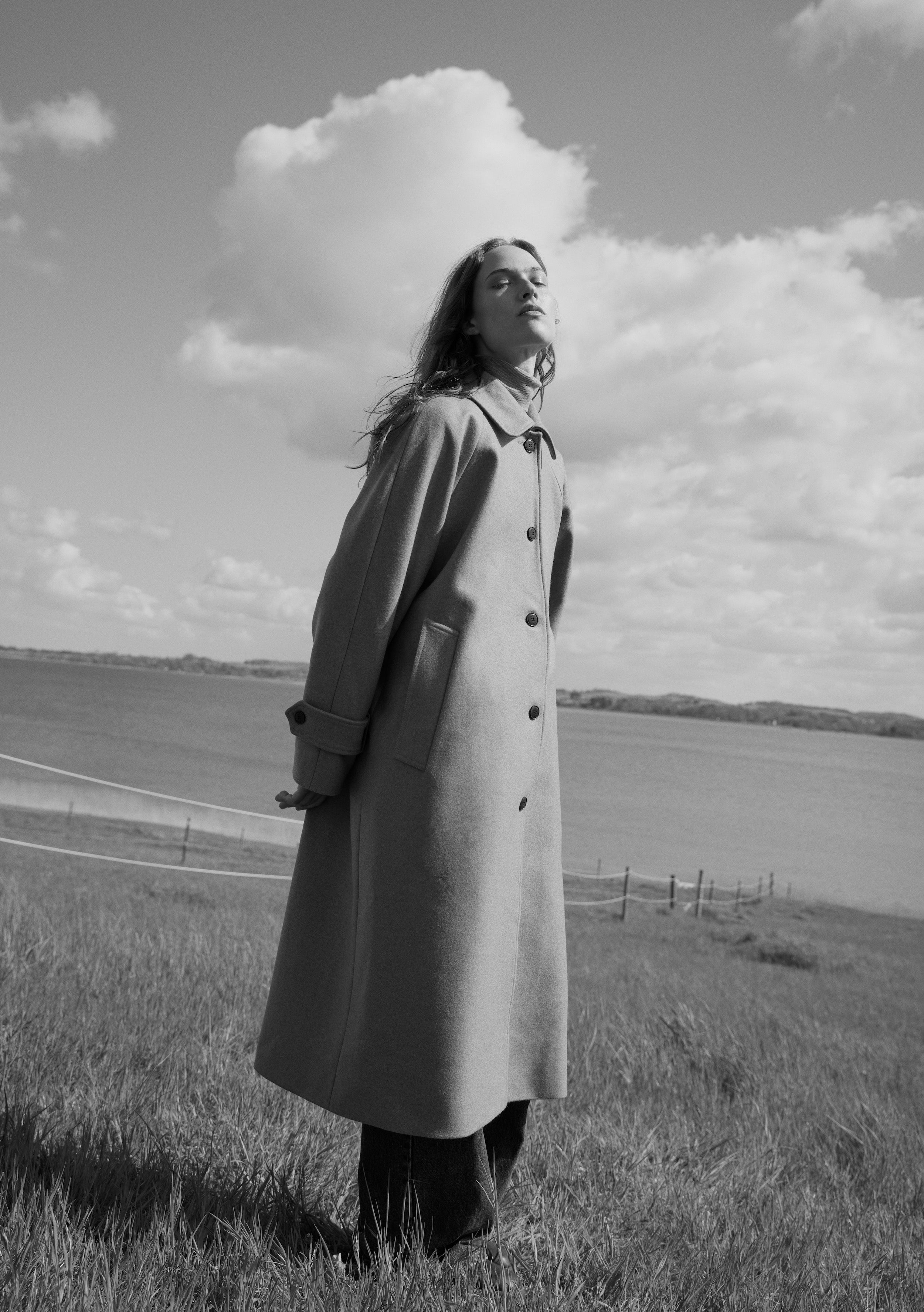 And there is always a bit of India in the collections. This season in terms of raven black dresses and shirts with embroidery as well as paisley and block print inspiration – for an elegant and mysterious look. All styles are made in natural materials, and 98 % of the collection is made in mono fibers.