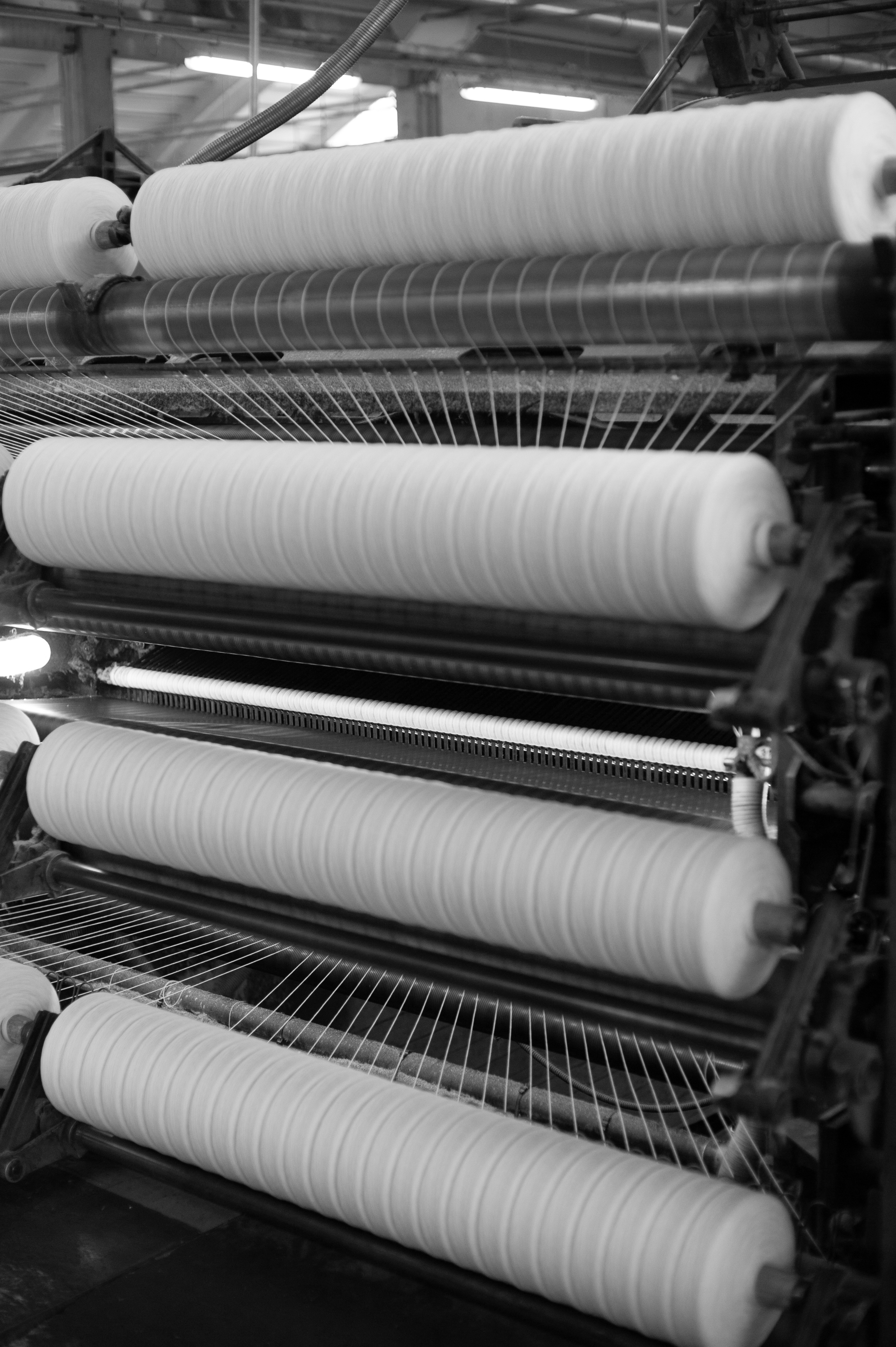 Our outerwear in wool and most of our tailoring in wool are made in 100 % recycled wool from Italian textile supplier Manteco. Thanks to the MWool® technology by Manteco – a low-impact mechanical recycling process of pre- and post-consumer garments and scraps – colours are obtained without additional dyes and chemicals. As different shades of the recycled wool fibers are mixed to obtain colour, ensuring a lower impact.
Founded in 1943 and today run by 3rd generation Manteco has a long and proud tradition for recycling. Starting in the 1940s with the recycling of second-hand military blankets and garments that were made into new yarns and blankets without the use of chemicals. Today the process is still the same, but with help from more advanced technology.
MWool® features all the natural characteristics of virgin wool and all yarns and fabrics made with MWool® must undergo and pass the same tests as virgin wool fabrics to guarantee the same features. 
MWool®, compared to generic virgin wool fibers, impacts 99,2% less on climate change, 99,9% less on water use and 93,3% less on total energy consumption. MWool® fibers low impact was calculated with a life cycle assessment, in accordance with the international standard UNI EN ISO 14040, UNI EN ISO 14044 and UNI EN ISO 14025. 
MWool® is GRS-certified.